Resources
Childcare by Design develops educational resources to support understanding of the NQS, EYLF and MTOP as listed below.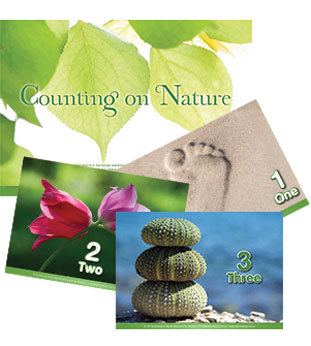 Counting on Nature Poster Set
Price: $19.95
The stunning set of 10 nature inspired counting cards will help children celebrate learning outcomes 4.2 and 5.4. Children will understand that objects in the natural world may be sorted, categorised, ordered, compared and counted.
The set provides the ideal resource for children to grasp that images and symbols are powerful methods of communication and can be used to represent ideas, thoughts and concepts. Images are A5 size and ready to laminate.
10 posters plus beautiful front cover and back page with thumbnails of all 10 posters depicted in a suggested display layout. A5 size.