Resources
Childcare by Design develops educational resources to support understanding of the NQS, EYLF and MTOP as listed below.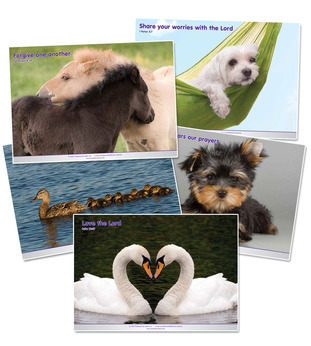 Christian Poster Set
Price: $24.95
This set of child-orientated posters is a gentle way to introduce children to Christian values. Each poster features beautifully photographed animals accompanied by referenced Biblical concepts. Perfect to display in Christian early education and care services, preschools, schools, churches and homes. Posters are A4 size.
14 posters plus back page with thumbnails of all 14 posters depicted. A4 size.