Resources
Childcare by Design develops educational resources to support understanding of the NQS, EYLF and MTOP as listed below.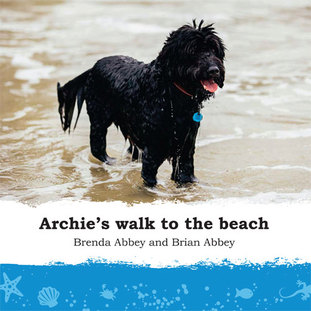 Archie's Walk to the Beach
Price: $14.95
Archie's walk to the beach is a children's picture book suitable for children of all ages.
The adventures of Archie the Groodle on his daily trip to the beach are recorded in unforgettable full colour photographs.
The story is told in Archie's words and will become a well-read favourite.
Archie loves to explore the beach and his family takes him for a walk there almost every day.
On the way, all of his friends want him to stop to talk and play, but he can't wait to jump in the surf and roll in the sand. Find out what Archie will see and find on his adventure today.