Resources
Childcare by Design develops educational resources to support understanding of the NQS, EYLF and MTOP as listed below.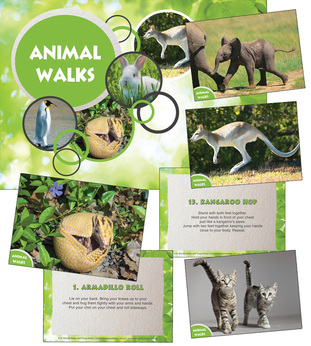 Animal Walk Cards
Price: $19.95
A great resource for educators.
Card Set contains: 17 Cards with a photograph of an animal on the front and a description of the walk on the back. (Each Card measures 15cm X 10.5cm.)
Children love to use imagination. They also love animals, so animal walks where they mimic their favourite animals are always popular.. Animal walks develop gross motor skills such as coordination, balance, stability, flexibility, and endurance. They also enhance motor planning and the important mind-body connection. In addition, they build upon children's appreciation of the wonderful animals who share our planet with us.
EYLF Learning Outcomes 1, 2, 3, 4 and 5.